Brothers Property Group
Let Our Family Help Yours
Your Future Home is Now in Sight
Owning a home can open up a wealth of opportunities for a family, but those opportunities are often delayed when homeowners are forced to redirect their resources toward expensive repairs and unexpected maintenance. That's why it's essential to hire a good home inspector before closing on a home. At Brothers Property Group, we offer an investigative home inspection that your family can depend on.
Most inspections are performed by a team of two licensed and insured home inspectors for maximum accuracy and attention to detail
Every inspection report is reviewed to catch potential mistakes in advance and to ensure that each relevant item is accounted for
Brothers Property Group is family and veteran-owned and operated. Honesty and integrity are among our highest values
Choosing the Right Tools
Brothers Property Group uses several different tools whenever necessary to carry out a home inspection to completion—ensuring that we do the best job possible. These include:
Moisture Meters
360 degree Camera
High-Resolution Digital Camera Binoculars
Thermal Imaging
Digital Multimeters
Explosive Gas Detector
CO Detector
MT-6 Metal Detector
High-Resolution Inspection Scope
Sewer/Drain Scope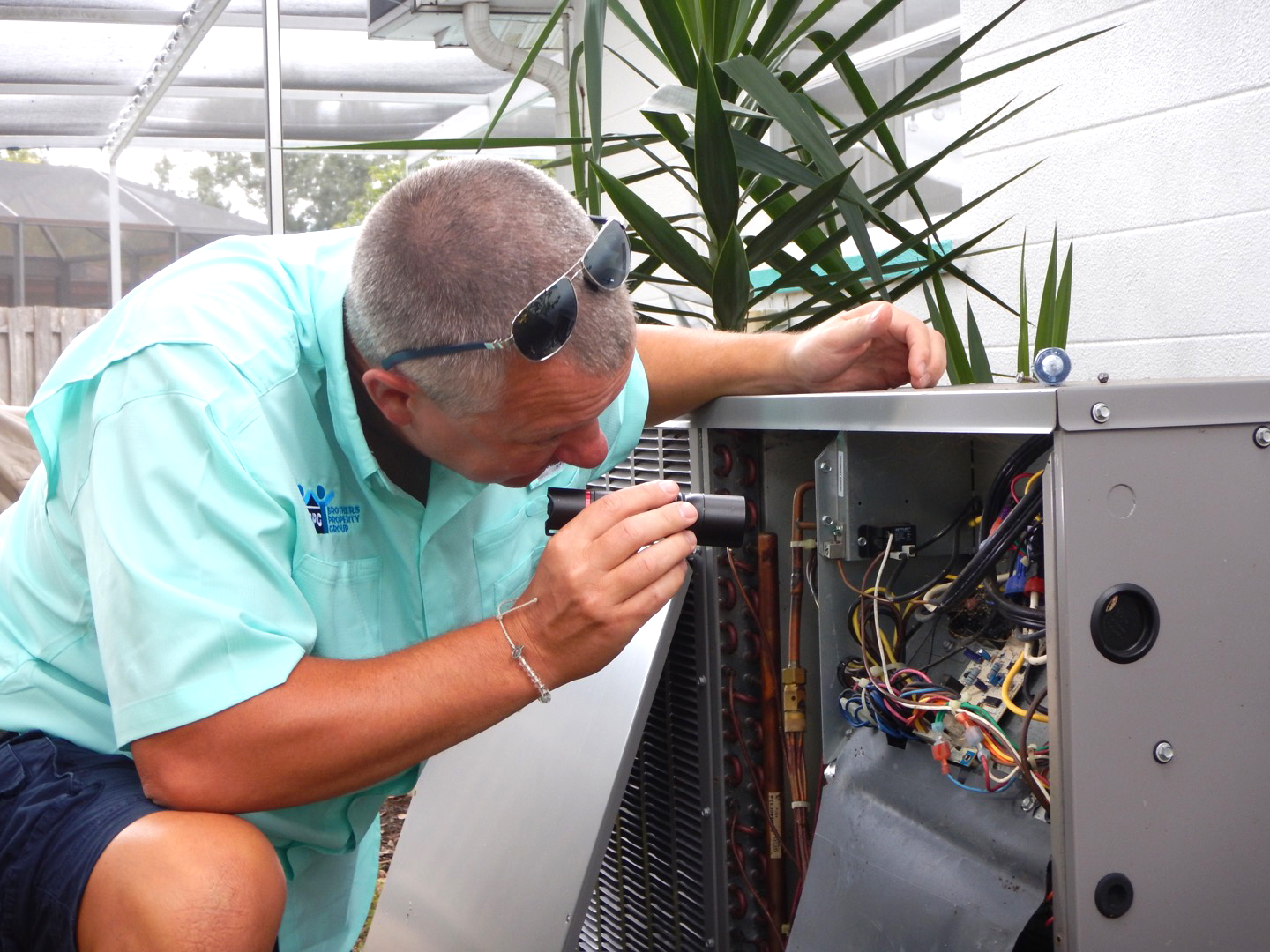 The Information You Need in One Convenient Location
A detailed report of our inspection findings will be sent to you typically within 24 hours of a completed home inspection. We design our reports to be highly accessible for every customer, no matter how much or how little you already know about construction—we even include high-resolution photographs and videos whenever they may prove to be useful for supporting our findings. Customers will also receive access to the cutting-edge Create Request List™ (CRL™) feature by HomeGauge.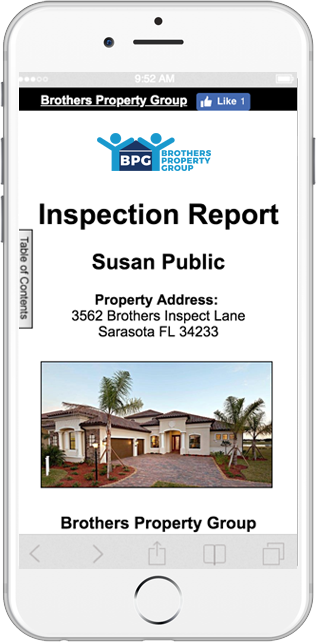 The Create Request List™ (CRL)™
This convenient digital feature makes it possible to create itemized project and repair request lists directly from an inspection report
Customers can access the CRL™ from virtually any device with an internet connection
Having your own customized request list will make it easier to effectively communicate your terms during negotiations with the seller of the home
Serving Sarasota County and the Surrounding Area
We offer comprehensive home inspection services to Sarasota and Manatee counties, including the cities of: Bradenton, Sarasota, Nokomis, Osprey, and Venice.